Bike Program
The Bike Program will be closed on June 19 for Juneteenth.
Ride with Us
Adventure awaits Ducks on bicycles at the University of Oregon! The Bike Program is a comprehensive resource for students, faculty and staff that provides a free do-it-yourself maintenance workspace, classes, rentals, rides, and campus biking information. Our mission is to
connect students to bikes.
Biking at UO
Biking is the most convenient way to get around on campus. In fact, we think it's even easier than driving! The University of Oregon is nationally recognized as bicycle friendly and has a gold rating from the League of American Bicyclists. Our campus is designed with bike-friendly paths, lights, and fix-it 
stations to ensure your comfort and safety.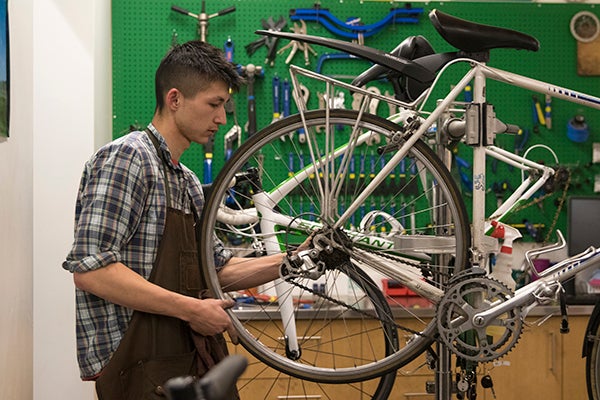 Do-It-Yourself Workspace
The Bike Program offers a do-it-yourself maintenance workspace for all UO students, faculty and staff who want to work on their bikes. The DIY space has work stands, tools, and "how-to" books that students can use for free. Student staff are always on-site to help you navigate the space. Come visit us and keep your bike in good condition all year.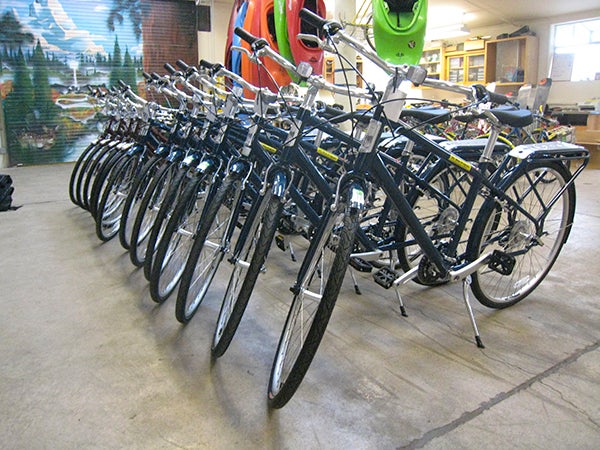 Bike Rentals
Rent a bike for a day or longer. Want to explore Eugene or bike the river path? We rent single- and multi-speed bikes for riding around town. Exploring further? Reserve a touring our mountain bike for your next adventure. We also offer a fleet of bikes for group rides. All Town bikes come with a u-lock, helmet, and either a basket or rack to carry your gear. All touring bikes come with a repair kit, pump, racks and 2 paniers (bike bags) if desired.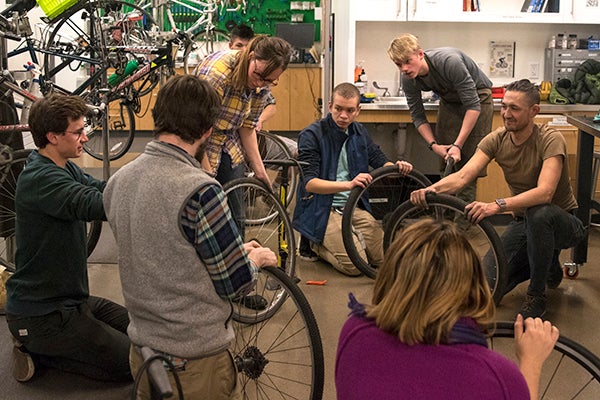 Classes
Need a little instruction before you're ready to go out yourself? We're excited to offer a range of courses that empower you to feel comfortable repairing your own bike. We offer hands-on instruction in the Bike School, an all-inclusive, six-week overhaul course, as well as one-night clinics including women's, transgender, femme nights, and seasonal workshops.