Banff Film Festival
Banff Centre Mountain Film Festival
April 18 and 19, 2023 | 7:00 p.m. | McDonald Theater (1010 Willamette Street, Eugene)
Ticket costs: UO students $16 pre-sale, $18 at the door; community members $18 pre-sale, $20 at the door. Tickets go on sale first day of spring term—Monday, April 3—at local sponsors only (Eugene Gear Traders, Crux Gym, and Backcountry Gear).
Doors open at 6:00 p.m., show starts at 7:00 p.m.
Film Program Descriptions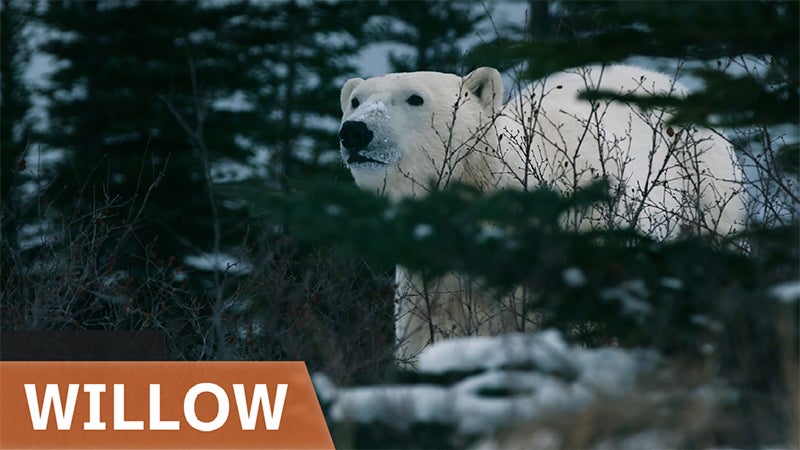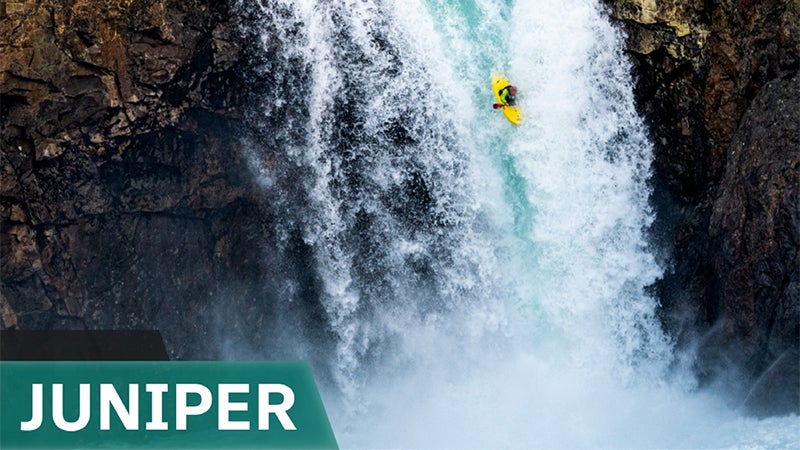 ​​​​​
Tuesday, April 18: "Willow" Playlist
Flow
2021, France, 5 minutes
Filmmaker: Maxime Moulin, Sam Favret
An aerial and symphonic journey with skier Sam Favret, in the heart of a closed resort during the winter of 2021, rediscovering a playground in its wild state.
The Fastest Girl in the Village
2021, UK, 6 minutes
Filmmaker: Fraser Byrne, Tyrone Bradley, Yeow!
As a girl growing up in Lesotho, Khothalang Leuta never imagined she could become a bike racer. From teaching herself how to ride a bike to becoming "faster than the boys," see what can be accomplished when opportunity is provided.
Nuisance Bear
2021, Canada, 14 minutes
Filmmaker: Jack Weisman, Gabriela Osio Vanden, Will Miller, Documist
Churchill, Manitoba, is famous as an international destination for photographing polar bears. We've seen the majestic images and classic wildlife series captured here, but what do these bears see of us?
WILD WATERS (Tour Edit)
2022, Switzerland, 45 minutes
Filmmaker: David Arnaud, Red Bull Media House, MOVIO
Advisory: Coarse language, sensitive subject matter
Discover the incredible life of Nouria Newman, the most gifted kayaker of her generation.
Creation Theory
2022, USA, 22 minutes
Filmmaker: Ben Sturgulewski, Ben Moon, Justin Sweeney, SturgeFilm
Advisory: Coarse language
Nature's raw elements converge in the Westfjords of Iceland, taking us on a journey from the interstellar birth of gravity and rhythm to their ultimate human creative expression: surfer on wave, snowboarder on peak, and musician on stage.
REEL ROCK 16: Cenote
2022, USA, 9 minutes
Filmmaker: Reed Rickert, Zachary Barr, Reel Rock
A young papaya farmer discovers the pure joy of climbing in the crystalline limestone sinkholes of Mexico's Yucatán Peninsula.
Free to Run
2022, USA, 31 minutes
Filmmaker: Carrie Highman, Tim Highman, Dream Lens Media LLC
Advisory: Coarse language
UN human rights attorney and mountain runner, Stephanie Case, struggles to find a way forward for the Afghan women of her NGO, Free to Run, while taking on her most challenging ultra-race yet.
Danny MacAskill's Do A Wheelie
2021, UK, 6 minutes
Filmmaker: Jonny Ashworth, Lisa Annette, Cut Media
Join Danny MacAskill and a host of friends as he pushes the boundaries of the humble wheelie and learns a thing or two from friends old and new.
Wednesday, April 19: "Juniper" Playlist
Alta
2022, Switzerland, 5 minutes
Filmmaker: Etienne Mérel, Tim Harty, The Faction Collective
Advisory: Coarse language
A team of high-performance riders travels to Alta, Utah, for a spring freeskiing session that delivers all styles and conditions of skiing.
REEL ROCK 16: Bridge Boys
2022, USA, 28 minutes
Filmmaker: Nick Rosen, Peter Mortimer, Zachary Barr, Reel Rock
Advisory: Coarse language
A horizontal big-wall adventure on the longest, most ridiculous crack climb ever attempted.
Continuum
2021, Canada, 2 minutes
Filmmaker: Harrison Mendel, Harrison Mendel Inc.
Everything is connected. Each ride is an extension of the one before and each re-entry is a transition to the next launch. Each experience builds toward a flow state of endless progression.
Before They Fall
2021, Canada, 40 minutes
Filmmaker: Cam MacArthur, Momme Halbe, Ecologyst Films
Advisory: Coarse language
A decades-long battle to protect old-growth forests in British Columbia escalates when conservation groups, First Nations, scientists, and land defenders block a logging company from accessing the last unprotected watershed on southern Vancouver Island.
A Baffin Vacation
2022, Canada, 12 minutes
Filmmaker: Sarah McNair-Landry, Erik Boomer, Rush Sturges, River Roots
Advisory: Coarse language
Erik Boomer and Sarah McNair-Landry set off on a 45-day expedition through Baffin Island in search of stunning cliffs to climb and unexplored rivers to kayak.
Wood Hood
2021, USA, 16 minutes
Filmmaker: Alexander Cullen, Andy Isaacson, Manny Almonte, Resonant Pictures
DeVaughn (15) from New York City craves a "quiet place" to escape the chaos of his home, the city, and kids that steal from him. On a weekend-long group camping trip, we witness the joy and growth that is possible when kids have an opportunity to find that "quiet place."
Doo Sar: A Karakoram Ski Expedition Film (Tour Edit)
2021, Poland, 20 minutes
Filmmaker: Jakub Gzela, Andrzej Bargiel, Andrzej Bargiel Sport Promotion
Andrzej Bargiel and Jędrek Baranowski set off to the Karakoram for an adventure full of passion and love that has them freeriding at over 6,000 meters above sea level!
North Shore Betty
2021, USA and Canada, 12 minutes
Filmmaker: Travis Rummel, Darcy Hennessey Turenne, Felt Soul Media, Well Travelled Collective
Advisory: Coarse language
Betty Birrell picked up mountain biking at age 45, in the misty forests above North Vancouver, after a career as a mountaineer and professional windsurfer. Three decades later, she is proof that you're never too old to send.